4P Diamond Bruiting Lasermax Machine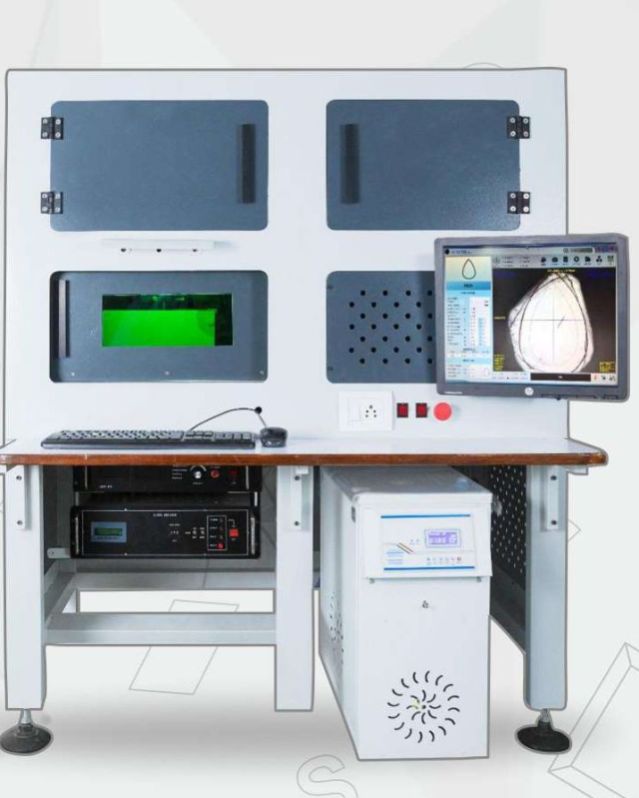 Price :
7.50 Lac - 7.85 Lac
/ Piece
MOQ : 1 Piece
Business Type
Manufacturer, Exporter
Type
Diamond Bruting Machine
Weight
100-1000kg
Color
Black, Grey
Click to view more
Product Details
Automatic Grade
Automatic
Download

View
The company is the noted Manufacturer & Exporter of highly efficient 4P Diamond Bruiting Lasermax Machine. We make use of high-grade parts and components for the manufacturing of the machine. The entire production process is carried out under the supervision of experts, thus there are minimal chances of defects at buyer's end. Owing to attributes like excellent performance, sturdy construction, low maintenance, etc. our 4P Diamond Bruiting Lasermax Machine is widely in demand.
Features:
Area Cover 14mm*14mm
Fancy 4P Shape as per Heart, Pear, Oval, Marquise, Princess, Trillion, Emerald, Cushion, Taper, Tapered Baguette, etc.
Also Custom Create Shape Like Half Moon, Hexagonal, Star 34+ Shapes Support Full 4P 
Technical Specification :
Laser System :


DPSS (ND: YAG Diode Pumped)
Diode Module: Northrop, Premium, Premium Plus
1064nm Wavelength
Tem00 Mode
24watt Q-switched Output @ 10 KHz
1 to 25 KHz Pulse Repetition Rate
CNC System :


135×135×75mm Axis Travel
6250 Steps/mm Resolution
2µ Accuracy
Repeatability 3µ/25µ Bidirectional
AC Servo Driver of  standard company like Panasonic, Fuji
Computer System :


Intel Pentium Core Processor CPU
2GB RAM
80GB Hard Disk
Keyboard- Mouse
17" LCD Screen Monitor
Dimension :


4ft Length × 3ft Width × 5ft Height
Electronics :


RF Driver
Single Phase Power Supply
Common Controller
Cooling System:
230V Single Phase

Software Features :
4 Process Program Facilities :
Parameter wise Auto Frequency set for Good Quality
 Fully automization of light, Air, Laser Beam Control, Ampere Setting and auto frequency
Diameter wise setting of  margin in Table
Diameter wise setting of  Parameter and current
Separate saw file for range of diameter of diamonds
Separate parameter file for each application (Table, Crown, Bruiting, Cone)
Diameter Increase & Decrease as per marking
Very Easy to Operate Software by operator
When Power failure then after by restarting  PC software automatically restore last cutting data
Average 250 to 300 Diamond cut in 12 hours (it's depend on size)

Other Features :
Good Quality and stability of the Laser beam throughout working range from 4 to 12 watt
Very low breakage
Power saving compared to 3 phase Lamp Pump Laser Machine
Chiller with inbuilt Compressor
Highly accurate X-Y-Z Axis Servo motor of standard company like Panasonic, Fuji
USB based motion driver
Very low cost operating

4Process Fixture's Features :
High Speed motor for good quality and Production
Small in size
Standard company's motor is used(Mdrive23 Plus and Mdrive17)
Few Specifications of Mdrive motors :


Single Supply:from +12 up to +75VDC or 120 and 240 VAC
20 microstep resolutions up to 51200 steps
Highly integrated microstepping drive and high torque 1.8° 2-phase stepper motor
Graphical user interface provided for quick and easy parameter setup

 
we have recently launched Tiny 4P version of  4P Diamond Bruiting Lasermax Machine and you can check the Image below and has specification as earlier model but vary in size
Graph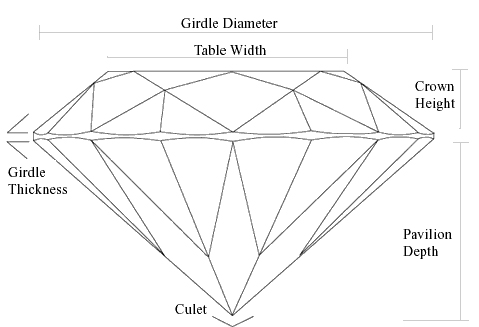 Looking for "
4P Diamond Bruiting Lasermax Machine

" ?
Piece